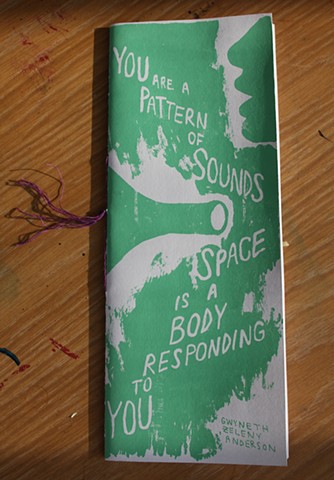 You are a pattern of sounds, space is a body responding to you
Zine with screen printed cover and hand sewn binding
2018
This is a Deep Listening* guide which celebrates the boundaries within which phenomena occur. It focuses on the assertion of personal boundaries, particularly for those whose personhood are frequently questioned, while simultaneously honoring the borderlessness of all things human and not-human.
To view pages from You are a pattern of sounds, space is a body responding to you, please visit its page in the "PDFs" section.
* Deep Listening is a practice created by composer Pauline Oliveros that aims to enhance people's listening skills.